Secure Your World with Hikvision CCTV Installation in the UAE
In an age where security is paramount, Hikvision CCTV systems have emerged as a trusted and innovative solution to safeguard homes and businesses across the United Arab Emirates. Hikvision, a global leader in the security industry, offers cutting-edge CCTV technology, and we are proud to provide professional installation services to bring that security to your doorstep.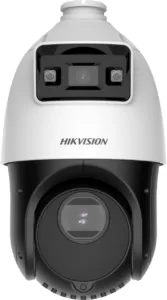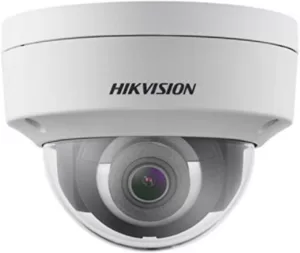 Why Choose Hikvision CCTV in the UAE?
Hikvision is renowned for its state-of-the-art security solutions, and its CCTV systems are no exception. The UAE's unique security requirements make Hikvision an ideal choice for individuals and businesses looking to protect their assets and loved ones. Here's why Hikvision is a preferred choice in the UAE:
High-Quality Imaging: Hikvision CCTV cameras deliver crystal-clear, high-resolution images, ensuring every detail is captured, day or night. With the UAE's diverse climate and varying lighting conditions, this is essential for effective surveillance.

Wide Range of Products: Hikvision offers a vast array of CCTV cameras and recording systems tailored to specific needs. Whether you need indoor, outdoor, dome, bullet, or PTZ cameras, Hikvision has you covered.

Smart Features: Hikvision's CCTV systems are equipped with intelligent features, including motion detection, facial recognition, and remote monitoring. These features enhance security and offer peace of mind, especially in the bustling cities of the UAE.

Scalability: As the UAE continues to grow, so does the need for scalable security solutions. Hikvision allows you to expand your CCTV network effortlessly to accommodate your evolving security requirements.

Reliability: Hikvision is synonymous with reliability and durability. Their products are built to withstand harsh environmental conditions, ensuring consistent performance in the desert heat and during the occasional sandstorm.
Our Professional Hikvision CCTV Installation Services
When it comes to securing your home or business, a high-quality CCTV system is only as good as its installation. We offer expert Hikvision CCTV installation services in the UAE to ensure that your investment delivers the expected results.
Our services include:
Consultation: We begin by understanding your specific security needs and property layout to recommend the most suitable Hikvision CCTV system.

Installation: Our team of certified technicians will install your CCTV cameras and set up the recording system with precision and attention to detail.

Configuration: We configure the system to ensure all features, such as remote monitoring and motion detection, are working optimally.

Training: We provide training on how to use your Hikvision CCTV system effectively and navigate its features.

Maintenance: To ensure long-term reliability, we offer maintenance and support services, including regular check-ups and troubleshooting assistance.
With Hikvision CCTV installation in the UAE, you can experience unparalleled peace of mind knowing that your security is in capable hands. We take pride in offering a comprehensive solution that leverages Hikvision's advanced technology to protect your world. Whether you're a resident in Dubai, Abu Dhabi, or any other emirate, we're here to fortify your security infrastructure with Hikvision's cutting-edge CCTV systems. Secure your world, safeguard your future, and trust us to bring state-of-the-art security to your doorstep.